Accommodation
HOTEL MAR ALTAFULLA will offer special price for the Raid d'Aventura El Catllar participants. 5% discount in reservation.

Reservations obtaining 5% discount contact with:

HARD FLOOR: El Catllar city council is enabling a room for those who want to spend the night with own sleeping bag and mattress or similiar.
TENTS: you also have the opportunity to sleep in a tent ready.
MOTORHOMES: in the area of La Torre d'en Guiu you'll find a space arranged for parking of motorhomes. You can find more information at the following link:
http://www.elcatllar.cat/aparcament-dautocaravanes-detall
Reservations:

Bike renting
Special prizes for Raid d'Aventura El Catllar participants. Free transport of your bike from Cambrils to El Catllar. For booking contact with our sponsor www.bikecambrils.com

Tourism
El Catllar and Baix Gaià zone offers extensive tourist potential, as well as the city of Tarragona where you can visit the Roman ruins.

Tourist information for nordic people: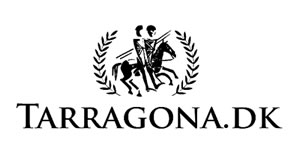 We are preparing a tourist visit of the Catllar's Castle for free.
Soon more information about!
Contact: